WHITEWATER TOWNSHIP — Three people were safely rescued from a plane Saturday that crashed and became stuck 75-feet above the ground in the Kettle Moraine Forest canopy.
The Whitewater Fire Department says it was notified of a single engine plane crash at approximately 9:20 p.m. on Saturday May 15, according to a post on the Whitewater Fire Department Facebook page.
Walworth County was initially alerted to the incident by Milwaukee Air Traffic Control after the plane dropped from radar.
The crash was located in the area of Hi-Lo Road in the Kettle Moraine Forest in the town of Whitewater.
A 911 call from the pilot allowed the Walworth County Sheriff's office to pinpoint the location of the plane near the Ice Age Trail off of County Highway P. It took emergency crews about 45 minutes to locate the crash site and contact the occupants of the plane.
Emergency crews eventually found the plane about 75 feet off the ground in the forest canopy.
The plane had been flying from Sheboygan to Burlington when it lost power and was forced to deploy its emergency parachute, according to the Whitewater Fire Department.
Additional emergency crews were called in, along with Dudek Tree service because of their experience scaling trees.
It took crews about five hours to rescue the occupants utilizing a rope system.
Sections of Highway P South of Whitewater were closed Saturday evening.
As of 2:19 a.m. on Sunday morning, all three people had been removed from the aircraft and were reporting no injuries, according to the Whitewater Fire Department.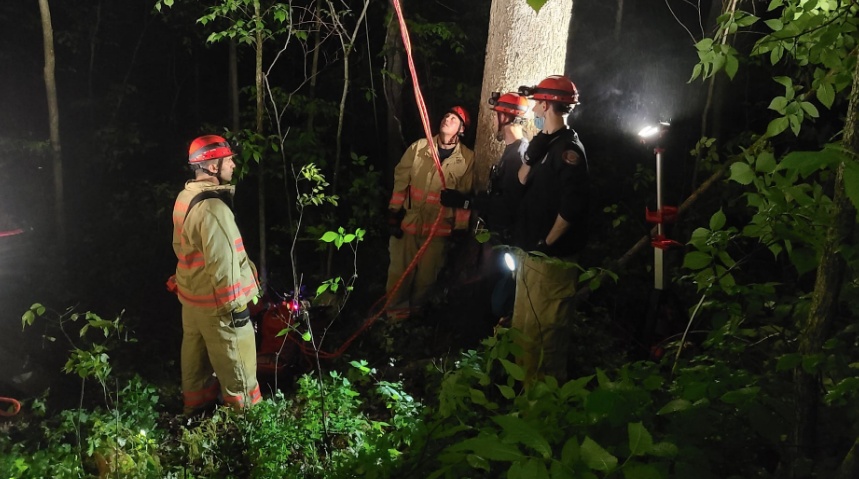 .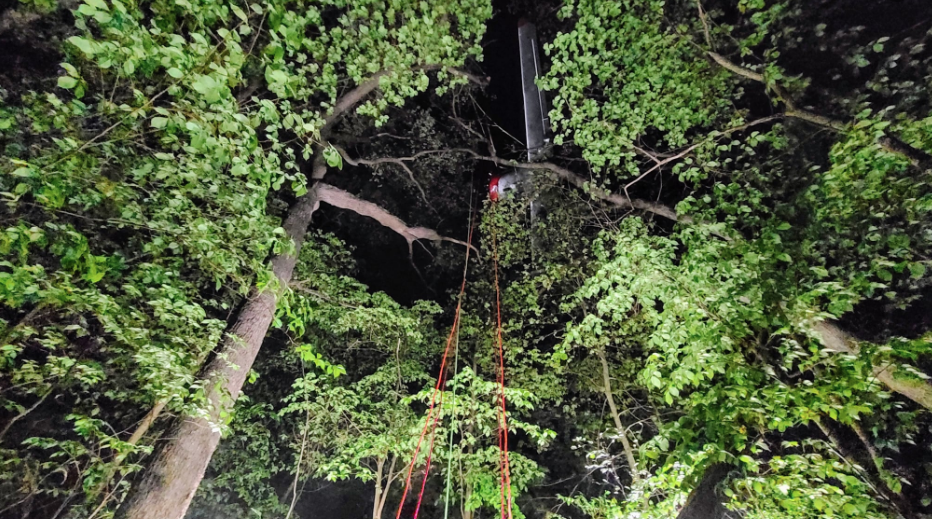 Follow Walworth County Community News on Facebook
HERE.